You'll find the seaside town of Woolgoolga on the mid north coast of New South Wales. Situated only a hop skip and a jump from Coffs Harbour, Woolgoolga is definitely worth the detour off the Pacific Highway if you're travelling past.
Woolgoolga or Woopi
When in Woolgoolga, you might hear the locals referring to their piece of paradise as a different name entirely. 'Woopi' is what the locals affectionately refer to their town as, for reasons I'm still not entirely sure of.
Maybe it's similar to when the red headed kid at school was nicknamed 'Blue'? Or maybe everyone was a bit like me and found it hard to pronounce Woolgoolga!
Whether it's Woolgoolga or Woopi, there's no denying that this place is absolutely beautiful!
Rich Indian Culture
Woolgoolga saw the migration of many Indian workers and subsequently their families, during and following WWII. The introduction of their culture has continued through to this day, making Woolgoolga a great hub of multiculturalism. Visitors can easily spot one of the Sikh temples, or time their visit to enjoy the annual Curry Fest.
Many of today's residents carry on the working tradition of the early migrants, and continue to work in the farming industry and have built successful business enterprises in the region.
SBS Hindi has a short documentary that explains the area's history well. Watch it HERE.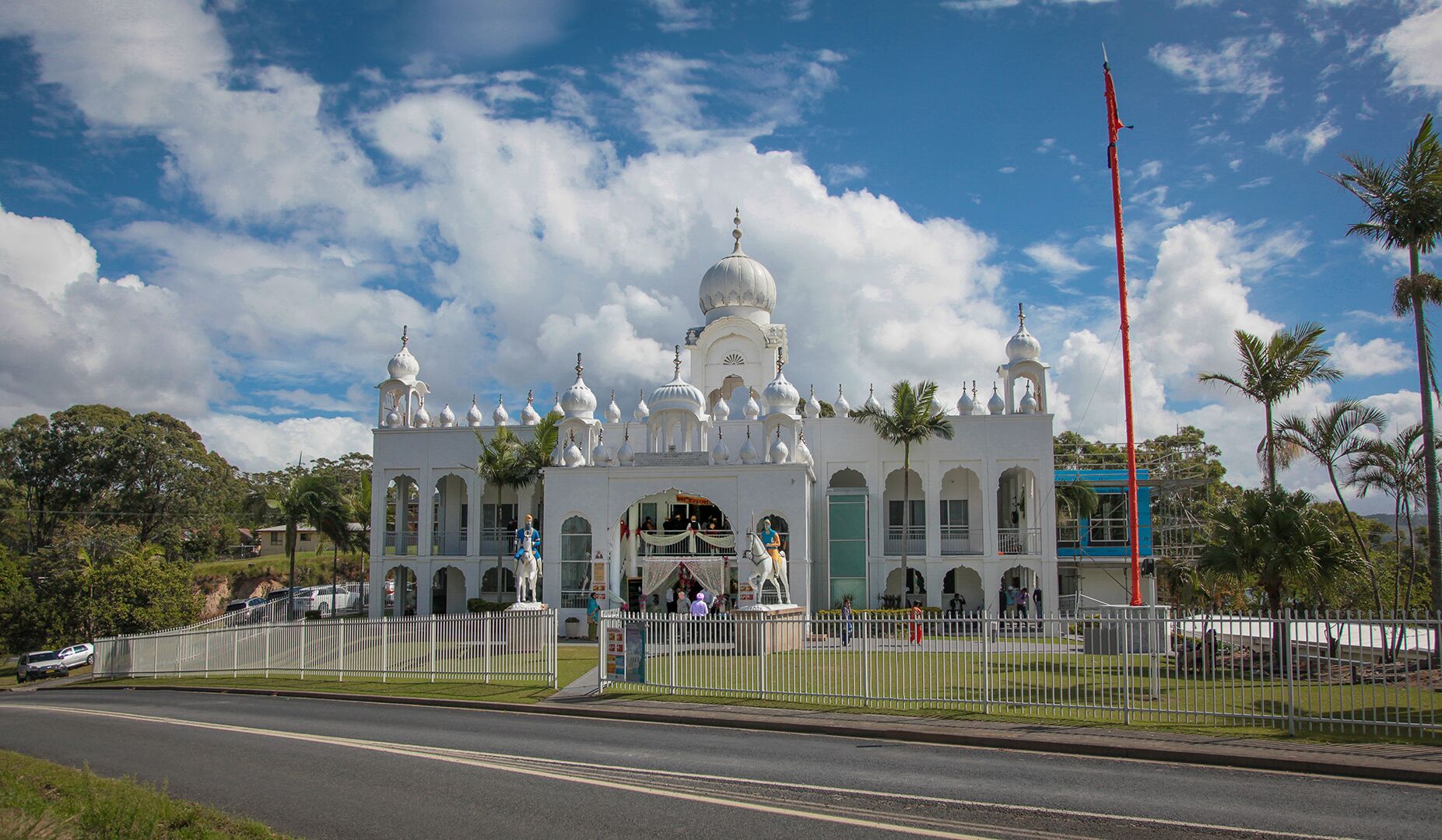 Lookout across the ocean
The views from the Woolgoolga headland is stunning, to say the least! Look out across the blue green water, soak up the warm sun and feel the seabreeze on your face.
On your way to the lookout, you'll pass the beautiful painted water tower! The artwork highlights the annual humpback whale migration that occurs off the coast here. If you're lucky, you might be able to spot a whale or two out in the waters.
Local Business
As you'd expect at any beachside town, there is a row of shops facing the beach. These are small stores with the usual touristy suspects – including coffee shops, surf clothing, and home decor. There's a Woolworths supermarket on the main road, and all the other businesses you'd expect to see in a town of this size.
Away from the main esplanade you'll find tucked away gems like the small takeway store, Seasalt. The food was delicious and the service was great – exactly what you want when you're a tourist in a coastal town!
Woolgoolga, NSW
Find more information about Woolgoolga on the following sites:
visitnsw.com
coffscoast.com.au
woolgoolga.org.au
aussietowns.com.au
---
Explore Australia with The Vintage Highway blog
Take a look at other parts of Australia to explore in our travel blogs.
How about heading north west to Hughenden, Qld? Read about Mt Walker Lookout HERE.
---